Homa Hotel in Shiraz
Shiraz
with an ancient cultural, historical, and literary background is one of the most appealing cities in Iran for visitors. All tourists are welcomed by the friendly and warm people of Shiraz. Since there are many monuments and tourist attractions, sightseeing in Shiraz would take a couple of days. So, accommodation is one of the important issues for visitors. Due to the increasing number of tourists in the city, the hotels compete to provide the most topnotch facilities in Iran's accommodation for foreigners. Among all,
Homa Hotel in Shiraz
is one of the finest instances of a quality accommodation in Iran. It is among Iran's best and oldest hotels in Shiraz with remarkable architecture and facilities. Homa Hotel's booking is 24/7 available for all guests on the official Iranian booking websites. It also blends perfectly with the surroundings and provides a wonderful view of Shiraz's legendary gardens. There is no need to introduce
Homa hotels
to Iranians because they are chain-brand hotels with branches known to everyone in big cities like Tehran, Bandar Abbas, and Mashhad.
Homa hotel in Tehran
with a pleasant ambiance is the best place a visitor of the capital city can choose to lodge in.
Homa Hotel in Bandar Abbas
is also very famous in the south of Iran due to its distinctive atmosphere and amenities. Moreover, there are two branches of Homa Hotels in Mashhad.
Homa Hotel 1 in Mashhad
as one of the oldest hotels in the chain of Homa Group, opened before the revolution. Because of a myriad of visitors and also growing popularity of this hotel, the managers of Homa Group decided to construct another branch in Mashhad. The result was the spectacular
Homa Hotel 2 in Mashhad
built in 1997. The hotel offers superior modern facilities and lies far from the den of the city near the massive shopping malls of Mashhad.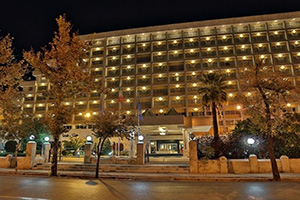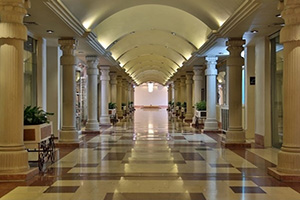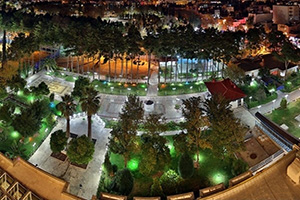 As mentioned above, Homa Hotel in Shiraz is among the most luxurious hotels in the south of Iran. But it is not the only quality accommodation in the city. There is a wide range of five-star hotels other than Homa among
Shiraz's hotels
for people expecting high-quality services. Travelers to Shiraz are from various social classes with different personal tastes. Thus, diverse accommodation types such as hostels, guesthouses and hotels in Shiraz are ready to provide quality customer services. So, the first question which comes to the mind is where to stay in Shiraz. As an example, for the visitors on tight budget like students or backpackers who intend to visit the city, spotting cheap accommodation in Shiraz is a significant issue. Cheap hotels or maybe cheap hostels in Shiraz would be the best choice for them. There are numerous options of accommodation in the wide array of Shiraz cheap hotels. But they are not the most economical options. For that you should check for hostels and guesthouses in Shiraz. Although Shiraz hostels do not offer the same amenities as hotels, they are very convenient and offer much more than budget rooms. Sometimes being thrifty is not the only reason people choose cheap hostels in big cities of Iran like Shiraz. Some visitors who long for a taste of authenticity, would prefer the homely service of hostels and traditional guesthouses in Shiraz to the sumptuous facilities of fancy hotels. These extraordinary guesthouses are the best alternatives to youth hostels in Shiraz. Finding a quality room in Shiraz's hotels is demanding during the peak seasons like spring, and the visitors might want to use the online booking services to guaranty a memorable stay in the city of flowers and poesy.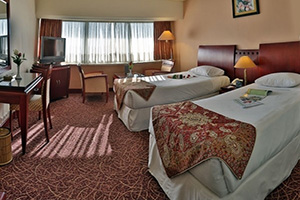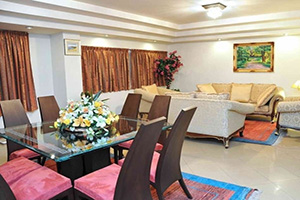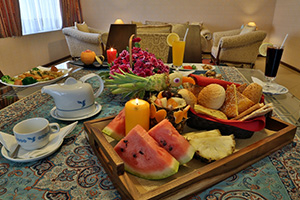 Homa Hotel's Amenities
The eight-floor Homa Hotel in Shiraz with 212 rooms and 22 suites provides a delightful atmosphere for the guests. While you are watching TV on the big LCD screen, you can enjoy your breakfast in your bed. Another in-room facilities provided by the hotel includes air conditioning, central heating and cooling systems. If you would like to get a wisp of fresh air, there is a big open-air restaurant and coffee shop which is open 24h a day. There is also a fabulous indoor restaurant serving local and international meals in case the weather is not suitable to eat out. This hotel also gives you the opportunity to have a high-speed internet access in the form of free Wi-Fi in the lobby as well as in your room. Homa hotel also offers ample parking area with a space for 250 vehicles. Parking is available to all hotel guests and customers of the restaurants.
Homa Hotel Details
Homa Hotel's location is considered as one of its main assets. It is situated in a peaceful green spot named Azadi Garden (Boostan) in the north-west of the city.
Homa Hotel's address
and location is very straightforward, and it is accessible to everyone even by public transportation. Additionally, Homa Hotel's website provides some self-explanatory photos for those who prefer to verify the descriptions above before reservation.
Homa Hotel's prices
also have the virtue of affordability. Although Homa Hotel is a very classy hotel, it provides rooms and royal suites at a truly reasonable price range.
Homa Hotel's reservation
is pretty easy. It can be done online or by telephone. Irrespective of how you decide to make a reservation, lodging in Homa Hotel would add a sweet taste to the impressive experience of visiting Shiraz.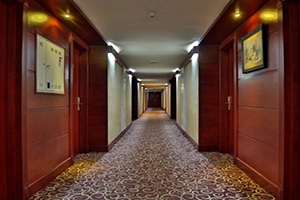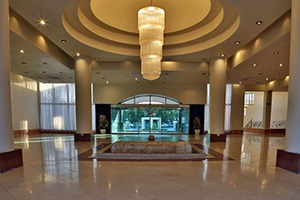 Shiraz Tours
Shiraz plays a pivotal role in the tourism industry of Iran. Surfing online through
Iran tours
, tourists usually put
Shiraz tours
on top of their priority list. Among various
Shiraz day tours
, there are some tours such as Gardens' Tours (e.g., Eram Garden) or Shiraz Vakil Tour which would take only 4-5 hours of your time. However, since some historical monuments or tourist resorts are located out of the city, it takes a whole day to visit them. For example, Persepolis, the ceremonial capital of the Achaemenid Empire, is about 70km outside Shiraz. In other words, it is a day trip of itself.
Persepolis tours
are often the most popular tours among visitors. Some of the most professional and well-informed of
Iran's tour guides
are selected to present the endless history and civilization involved in Persepolis.
Qalat Village tours
are also widely attended by the tourists. Although this village is situated 36km far from Shiraz, its beautiful untouched nature is worth a day of your visit. We organize great packages to all of the fantastic spots mentioned above. Shiraz appears in three of our packages: Iran Sightseeing Tours, Iran Historic Sights Tours and Iran Traditional Villages Tours. Shiraz Sightseeing Tours are one-day packages that cover all the major highlights of the city. You can find the details of the other superb packages in the chart below.
| | | | | | |
| --- | --- | --- | --- | --- | --- |
| From | To | Distance (Km) | Price | Including | Excluding |
| Shiraz | Persepolis | 60.7 | € 30 | Transfer and Tour guide | Entrance to the sights and Your lunch |
| Shiraz | Qalat Village | 48.6 | € 50 | Transfer, Meals and English-Speaking Guide | - |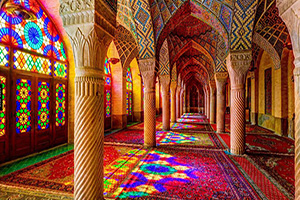 Shiraz's Tourist Attractions
Due to a rich historical and cultural background and climate diversity, Iran holds a variety of tourist attractions. Many of these attractions can be found in Shiraz.
Shiraz's tourist attractions
have always fascinated the visitors from either inside or outside of Iran. Shiraz is called the cultural capital of Iran; however, you can also spot diverse places with natural, historical, and religious values. The followings are two marvelous and most visited tourist spots in Shiraz which have always played an effective role in Shiraz as well as Iran's tourism industry.
1. Persepolis
The word "
Persepolis
" is a Greek word meaning "The Persian City", and it is also called Takht-e Jamshid by Persians. This ancient city was built about 2500 years ago in Achaemenid Empire under the rule of Darius the Great. The ruins of this archaeological site present the long-standing glorious history and civilization of Iran. Persepolis was declared as a UNESCO World Heritage site in 1979. The most famous parts of this historical site include "Gate of All Nations", "The Apadana", "The Throne Hall", tombs, and some ancient scriptures carved on the walls. That is why the visitors of Persepolis get mesmerized by Persia's wealth and prosperity even in their second or third visits.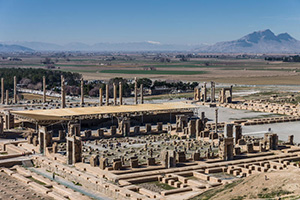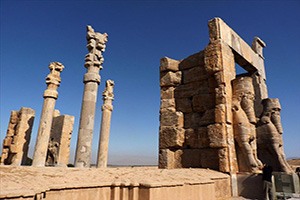 2. Qalat Village
For people who would like to see traditional lifestyle in the modern era,
Qalat village
in the north-west of Shiraz is the best choice. The unique and captivating feature of this village is related to the houses built in step-like style with flat roofs. Interestingly, this old village is still a quiet residential area. Three waterfalls originating from a spring in the mountains add more to the natural allure of this village. In fact, it is not surprising that people visiting the village has given it the name "A Paradise on the Earth". From historical point of view, Qalat village is also famous for the existence of an ancient church called "Glory of Christ" which was built between the First and the Second World War.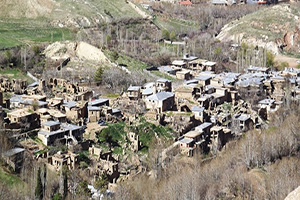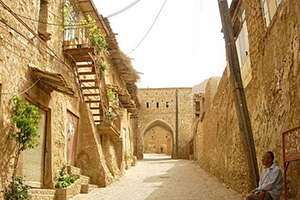 More:
- Homa Hotel in Shiraz Prices
- Homa Hotel in Shiraz Payment Details
- Homa Hotel in Shiraz Reservation
- Homa Hotel in Shiraz Phone Number
- Homa Hotel in Shiraz Address
12/16/2017 6:39:53 PM